And the


importance


of

hydration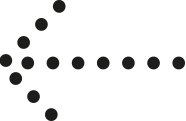 Hydration is such an important factor in the health of our older customers. Research reveals that around 1 in 5 care home residents are at risk of dehydration, and those with dementia are more than six times more likely to be dehydrated. Care home residents are far more likely to be admitted to hospital with dehydration than those in their own homes.
Our Hydration Care method combines a variety of fruit juices and beverages with a range of dispensing systems, to create a complete solution to each customer. We offer a variety of high quality juices and smoothies and for higher calorific value, ice teas, multi-vitamin drinks and flavoured waters.
It is a method which is proven in increasing hydration levels, resulting in sustainable fluid consumption increases, healthier customers and a reduction in the cost of care.